The room offers all its customers and exclusive, prepared dishes of cuisine.
You can choose from multi-course vacuum-packed, ready to warm up and enjoy a delicious meal in the comfort of the House that you rent.
They are natural products without dyes or PRESERVATIVES. The process of vacuum and packaging ensures that the high quality of the natural properties of these products remain intact until consumption.
The food keeps its texture and flavor and the microorganisms are eliminated by the absence of air, minimizing the aggressive effects of traditional systems in conservation and packaging of food.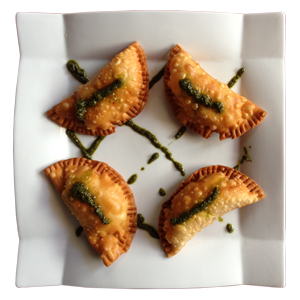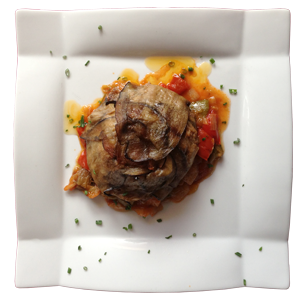 Food products we offer have been carefully selected for its high qualities, being the meat from Avila, Guadalajara horticulture farm vegetables, mushrooms and truffles of Soria, While livers for the elaboration of the foie gras come from Landes (France).
A suction of 720 mm of pressure created inside the bag a vacuum that eliminates the oxygen, thereby blocking any process of oxidation of food; after pasteurization to high temperatures guarantees freshness until consumption.
Enjoy an excellent meal, cheaper than in any restaurant and available at the time you want, as you want and where you want. Quality, Intimacy and economy will make your stay in El Bulín an unforgettable experience.
READY MEALS
| | |
| --- | --- |
| | Price |
| Candied artichokes (Approximately 180grs ration) | 4,80 € |
| Cod ajoarriero (Ration of 250 GRS) | 7,50 € |
| Tripe Madrid (Ration of 320 GRS) | 7,50 € |
| Squid in its ink (Ration of 250 GRS.) | 8,50 € |
| Snails with foie gras and pepper sauce (1/2 kilo) | 12,90 € |
| Veal cheeks (380grs ration) | 9,40 € |
| Carrot cream with orange ( 320 GRS) | 3,40 € |
| Various croquettes (Boletus/ham/cod) 12 u. | 6,50 € |
| Confit of duck and vegetable crepe (250g approx.) | 6,00 € |
| Cochineal pibil ration of 250 GRS (Taco) | 4,50 € |
| Russian salad (1 kilo) | 14,90 € |
| Extra artisan foie gras to the weight (100GRS) | 12,90 € |
| Andalusian gazpacho (1000grs ration) | 7,00 € |
| Hungarian goulash (Ration of 320 GRS) | 5,00 € |
| Vegetable Lasagna ( 350 GRS.) | 5,00 € |
| Lentils with vegetables (320 GRS) | 3,50 € |
| Beef moussaka (280 GRS.) | 5,00 € |
| Potato confit with garlic and thyme (250 GRS) | 3,50 € |
| Chicken tikka massala ( 320 GRS) | 6,50 € |
| La Mancha Ratatouille with orange and thyme ( 320 GRS) | 3,40 € |
| Beans with oxtail (400 GRS) | 7,50 € |
| Chicken mole poblano (350 GRS.) | 6,50 € |
| Mashed potato and mushrooms ( 1kg) | 10,50 € |
| Oxtail in red wine ( 400 GRS) | 10,50 € |
| Venison ragout (250GRS) | 9,00 € |
| Boletus mushroom risotto (270GRS) | 6,20 € |
| Traditional gazpacho (1000GRS) | 8,50 € |
| Sardines in pickled vegetables (250 GRS.) | 6,50 € |
| Secret overboiled ( 320 GRS) | 7,00 € |
| Iberian Sirloin overboiled (250 GRS) | 9,00 € |
| | |
| DESSERTS | Price |
| Fried milk | 2,80 € |
| Fondant chocolate | 3,00 € |
| Chocolate brownie | 3,00 € |